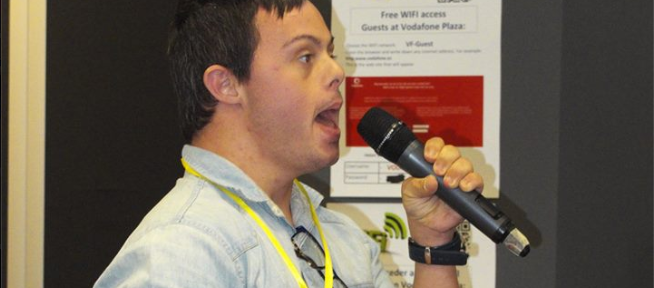 How EPSA works
The European Platform of Self-Advocates (for short, EPSA)
is made up of groups of self-advocates
from different countries in Europe.
Persons with intellectual disabilities
are citizens like everybody else.
This means they have the same rights
as everyone else.
EPSA has spoken for self-advocacy organisations
in Europe since 2000.
The European Platform of Self-Advocates
meets at least once every year.
Every 2 years, there is a General Meeting
where all members meet to decide on important issues.
For example, to agree on a work plan
or elect members of the Steering Group.
EPSA Steering Group has 4 members
from different countries.
The members of this group meet several times a year.
They work with help of a Self-Advocacy Officer
to implement the work-plan